Recently unveiled
Birth of Impressionism: Masterpieces from the Musée d'Orsay
in De Young Museum excited me and brought back many happy memories of my trips to Paris.
One of the highlights of my last visit there in 2008 was
Musée de Cluny
, officially known as
Musée National du Moyen Âge
. I have often been indifferent to artifacts and did not bother to find out what this museum was all about. Since my hotel practically is next door to this museum, I decided to utilize my downtime between museum hopping to investigate it, intrigued somehow by its look of a medieval ruin in front and well-kept fortress/castle in the side street.
It turned out to be a gem. I saw many beautiful things - furniture, stain-glass, sculpture, etc. None would exceed the beauty of its center pieces - tapestries:
La Dame à la licorne
.
On my first visit, some rooms were closed and since it was free, I felt more justified to return and see those rooms. Twice, I spent long time in the Unicorn room and was completed enraptured by the tapestries.
Before we get there, I listed below a few samples of other treasures the museum has:
According to
Wikipedia
:
The Lady and the Unicorn
(
French
:
La Dame à la licorne
) is the modern title given to a series of six
tapestries
woven in
Flanders
of wool and silk, from designs ("
cartoons
") drawn in Paris in the late fifteenth century.
Five of the tapestries are commonly interpreted as depicting the five
senses
- taste, hearing, sight, smell, and touch. The sixth displays the words "
À mon seul désir
", whose meaning is obscure, but has been interpreted as representing
love
or understanding. Each of the six tapestries depicts a noble lady with the
unicorn
on her left and a
lion
on her right; some include a
monkey
in the scene.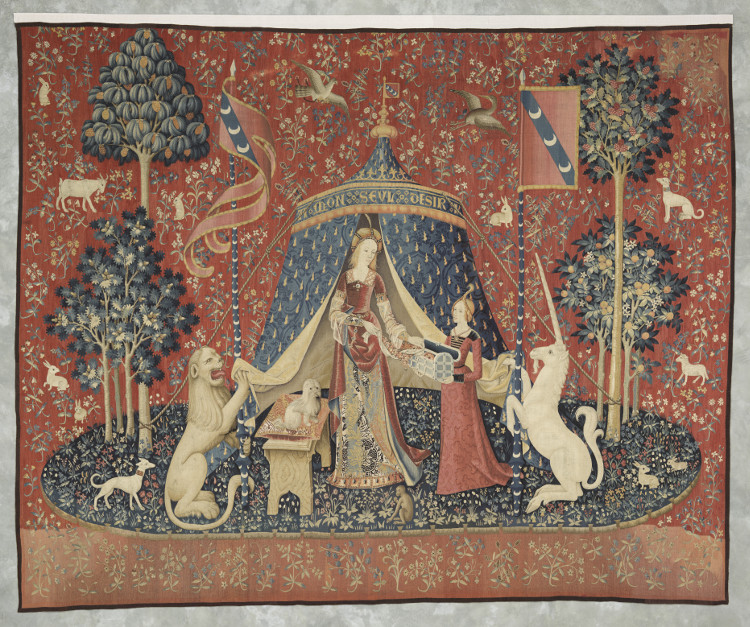 "La Dame à la licorne: A mon seul désir"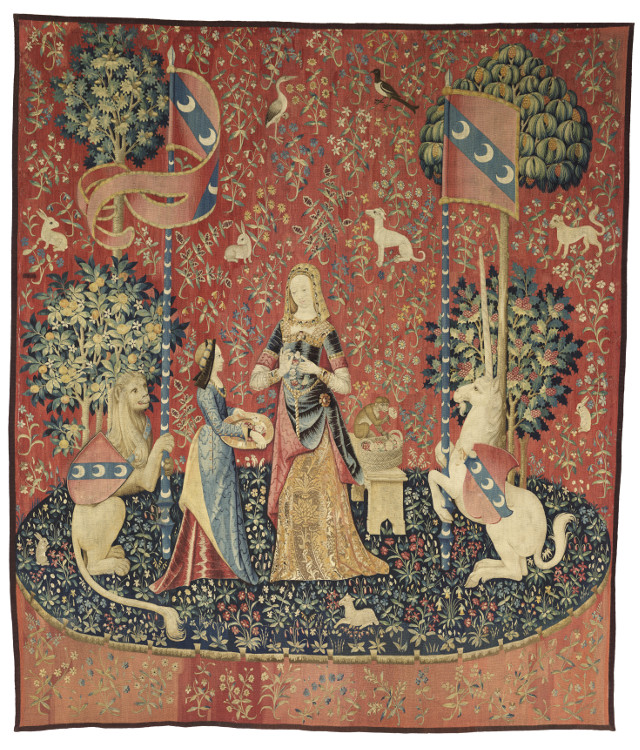 "La Dame à la licorne: l'Odorat "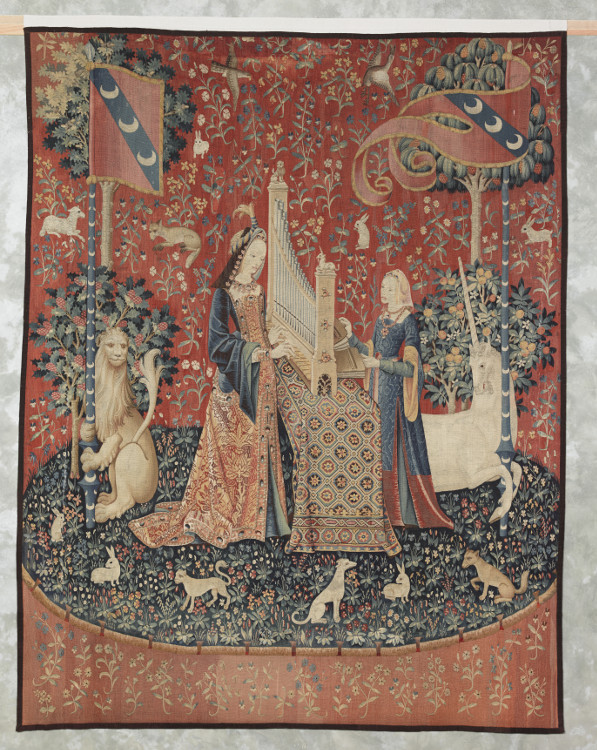 "La Dame à la licorne: l'Ouïe"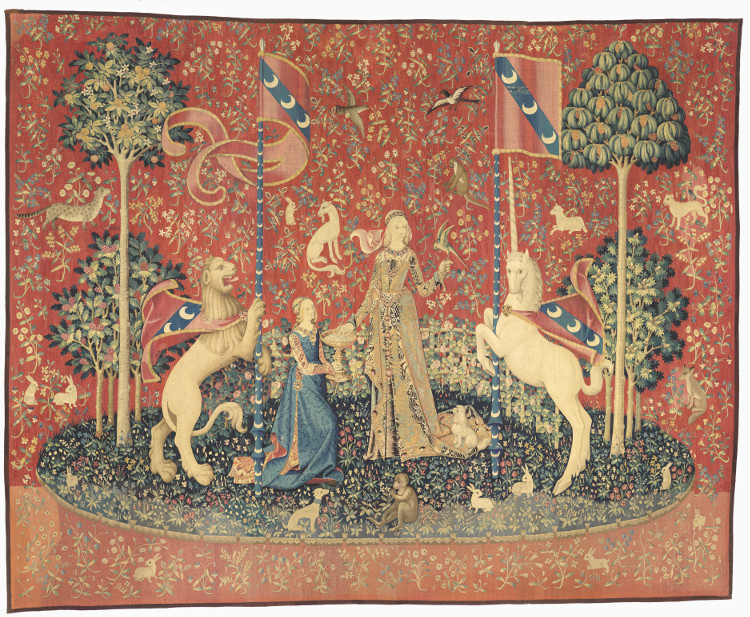 "La Dame à la licorne: le Goût"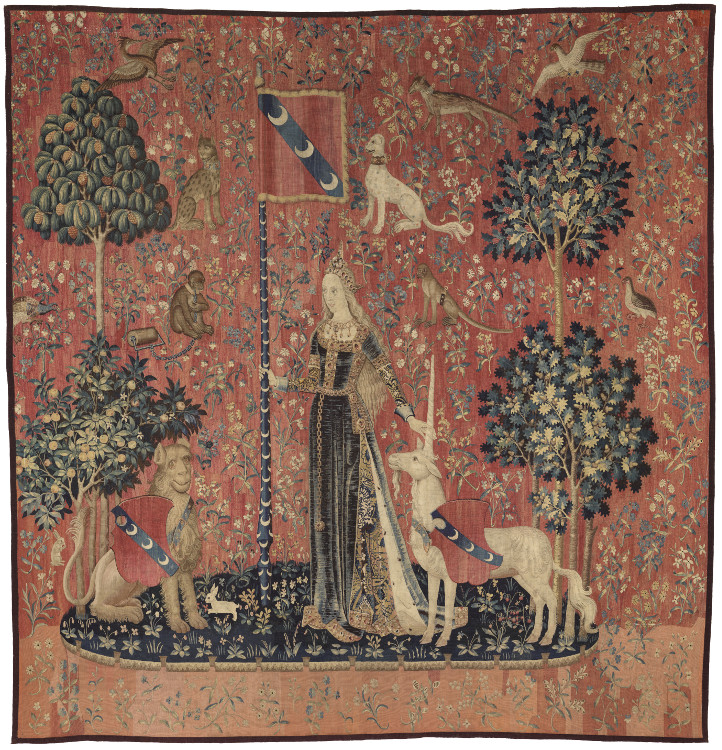 "La Dame à la Licorne : le Toucher"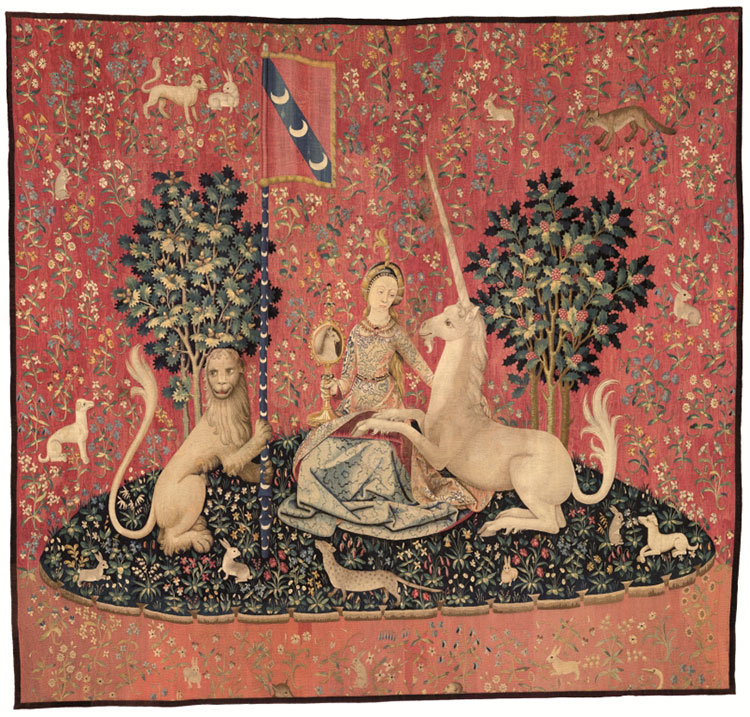 "La Dame à la Licorne : la Vue"
It was a true heaven!