Edge is a fantastic cityscape, focusing on a sharp- lonely house in a peculiar perspective, with a sharp edge menacingly pointing to the viewers. The strangeness of the structure is further emphasized by its faceless facade, its imperfect windows, and the surrounding plantation in unusual hues and shapes. This geometric cube and its tightly closed windows promise some zealously guarded secrets, and invites and dares the viewers to discover.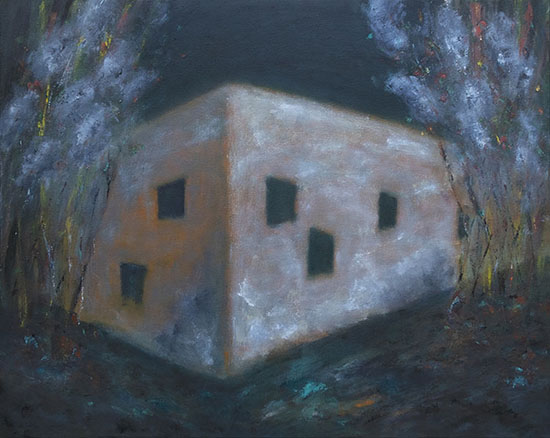 Edge
24" x 30"
Oil on Canvas
Completed in 2022


Originally posted on matthewfelixsun.com


Other Related posts on Art · 文化 · Kunst:
- Arid Urban Life – "Crossing"
- Domain ⁠— Familiarity, Sameness, and Subtle Variations
- A Glimpse of Relief ⁠—"Narrow Confinement"
- Uncertain "Prospect" - an oil painting
- Touching Landscape Painting - "Still Water"
- Enigmatic "Seclusion"
- Oil Painting "College Town"
- Allegorical "Surveying"